Webcast – FLASH: Path to Clinical Translation
FLASH: PATH TO CLINICAL TRANSLATION
Some things are too important not to share, which is why we are giving free access to selected sessions from the FRPT 2021 Virtual Conference to everyone interested in FLASH and Particle Therapy.
We hope you enjoy this lecture chaired by Prof. Manjit Dosanjh and Dr. Andreas Schüller and we look forward to seeing you at the FRPT 2022 Conference!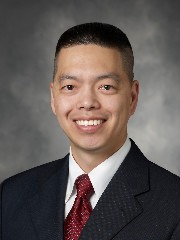 Billy Loo
Billy W. Loo, Jr., M.D., Ph.D. is a Professor of Radiation Oncology, a member of the Molecular Imaging Program at Stanford (MIPS) in the Department of Radiology, and a member of the Stanford Cancer Institute, in the School of Medicine. He is a physician-scientist Radiation Oncologist and Bioengineer who directs the Thoracic Radiation Oncology Program at Stanford. His clinical specialties are state-of-the-art radiation therapy for lung/thoracic cancers, including stereotactic ablative radiotherapy (SABR) and 4-D image-guided radiation therapy for lung tumors. Dr. Loo is a recognized expert in thoracic cancers serving on multiple national committees (including as writing member, chair, or vice-chair) that publish clinical guidelines on the treatment of lung cancer and other thoracic malignancies, including the National Comprehensive Cancer Network (NCCN), American College of Radiology (ACR), and American Society of Radiation Oncology (ASTRO). His clinical research is in clinical trials and implementation of new treatment techniques for lung cancer, and development of new medical imaging methods for measuring organ function and predicting response to cancer treatment. As part of this work, he leads a clinical and preclinical research program in molecular imaging, particularly using novel PET tracers for tumor hypoxia (EF5), tumor proliferation (FLT), and neuroinflammation (PBR06). He also co-leads clinical trials of novel applications of SABR including treatment of pulmonary emphysema and cardiac arrhythmias. Since conceiving of a fundamentally new approach to delivering ultra-rapid, ultra-precise radiation therapy, pluridirectional high-energy agile scanning electronic radiotherapy (PHASER), Dr. Loo's major laboratory research focus has been to co-lead a collaborative effort between the Stanford Cancer Institute and SLAC National Accelerator Laboratory to develop PHASER into a transformative yet clinically practical technology. This program comprises both technology development and fundamental research on the radiobiology of extremely rapid FLASH radiation therapy to optimize the biological therapeutic index. Dr. Loo received his MD from University of California, Davis and his PhD in Bioengineering from University of California, San Francisco and Berkeley. He completed his Radiation Oncology residency training at Stanford University. He is certified by the American Board of Radiology in Radiation Oncology.
Billy Loo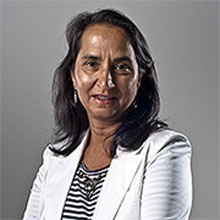 Manjit Dosanjh
Manjit Dosanjh is the Project Leader for STELLA (Smart Technologies to Extend Lives with Linear Accelerators), honorary CERN Staff in Geneva, Switzerland and Visiting Professor at the University of Oxford. She holds a PhD in Biochemical Engineering from UK and her efforts in the fields of biology and the medical applications of physics span more than 30 years, during which she has held positions in various academic and research institutions in Europe and the U.S., including the Massachusetts Institute of Technology (MIT), the Lawrence Berkeley National Laboratory (LBNL) at the University of California, the European Commission Joint Research Centre in Ispra, Italy. Dosanjh joined CERN in 1999 where she worked to apply technologies originally developed for particle physics to the domain of life sciences, aiming to translate and transfer knowledge about physics to society at large. She played a key role in launching the European Network for Light Ion Hadron Therapy (ENLIGHT), a multidisciplinary platform that takes a collaborative approach to particle therapy research and is the network's coordinator. She is also actively involved in helping non-profit science and technology education gender related organisations in Geneva and a board of director for ICEC (International Cancer Expert Corps).
Manjit Dosanjh

Andreas Schüller
Dr. Andreas Schüller is experimental physicist. He works as scientist in the working group "High-energy photon and electron radiation" of the department for "Dosimetry for radiation therapy and diagnostic radiology" of the Physikalisch-Technische Bundesanstalt, the National Metrology Institute of Germany. He is coordinator of the European Joint Research Project UHDpulse – Metrology for advanced radiotherapy using particle beams with ultra-high pulse dose rates.
Andreas Schüller
Register below for news in the field of FLASH Radiotherapy and Particle Therapy and information about upcoming FRPT events.