How to access the webinar
Enter the FRPT webinar platform
Go to the webinar login page
Type in the login credentials you received via email (you must have a valid registration, to get access to the platform. All registered participants will receive their login details via email a few days ahead of the webinar)
Accept the Terms and Conditions & click on "Sign in"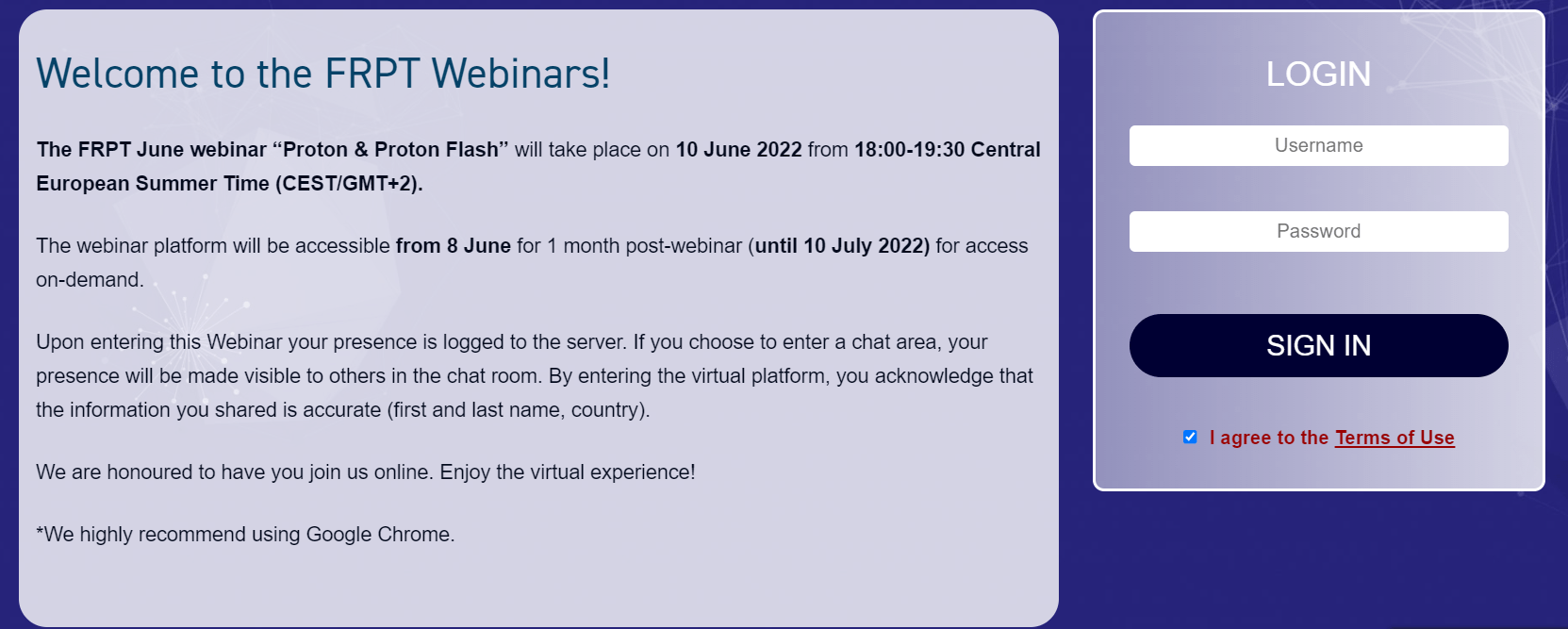 Start exploring!
After successfully logging in, you will arrive at the 'Lobby' screen. Once you enter the Lobby, you can navigate around the entire virtual venue.
Click on "Enter Webinar" to go to the webinar auditorium.
Click on "Related Content" to view selected related sessions from the FRPT 2021 Conference.
Clicking on screens and tabs will take you to other parts of the platform. You can also navigate via items in the top menu bar
Enjoy the sessions, connect with peers though the virtual chat and follow us though the Social Media channels using #FRPTWebinars
Enjoy your virtual journey!